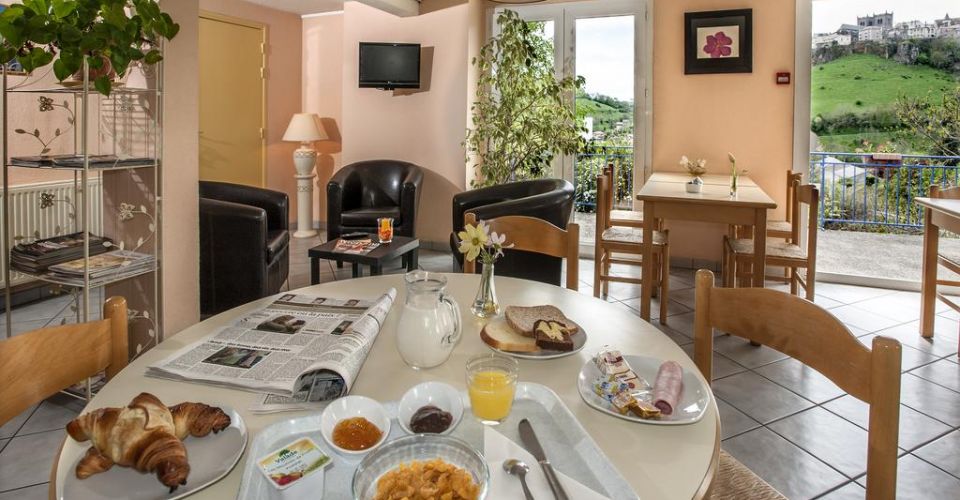 Recharge your batteries and get your strength back!
Enjoy our breakfast buffet served every morning and filled with fresh and local products. You will find bread, pastries, brioches, madeleines, chocolate marble, jams, honey... Enjoy a delicious orange juice, apple juice, compote or yoghurt. For those who like salty food, enjoy ham, rosette and cheese such as Fourme d'Ambert, Cantal or Kiri!
In your Brit Hotel Saint-Flour, breakfast is served from 6:30 am to 9 am from Tuesday to Friday, from 7:30 am to 10 am on Saturday, Sunday and Monday!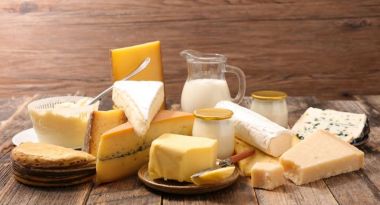 Maison Charrade
Fourme d'Ambert & Cantal entre-deux.
13, Route de Murat
15170 NEUSSARGUES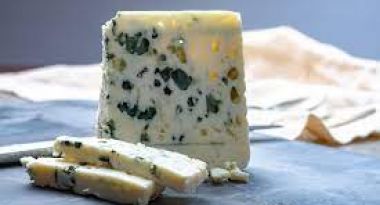 Société des caves et producteurs réunis de Roquefort
2, Avenue François Galtier
12250 Roquefort-sur-Soulzon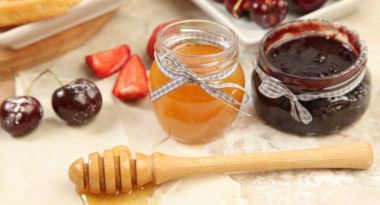 Les 4 Apis
Lieu-dit POLE ARTISANAL DE LUDESSE
63320 Ludesse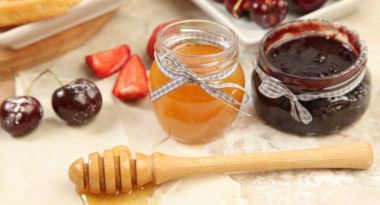 La Roche aux fruits
La Boissonière
15300 Neussargues en Pinatelle